Australia's Labor government has rejected the idea of ​​bringing nuclear power to the country, saying it's too expensive and "the economy doesn't add up".
The response comes as the opposition Liberal-National Coalition steps up pressure for nuclear power to tackle soaring electricity costs and reduced emissions, and a trend towards investment in nuclear energy by China, India, Japan and South Korea.
Energy Minister Chris Bowen on June 9 blasted the suggestion saying it was the most expensive form of energy and would put pressure on Australians facing cost concerns of life.
"Seriously? Nine years in power and then coming up with brilliant ideas on the other side of the election is the first point. No credibility," he told reporters.
"Second point: nuclear power is the most expensive form of energy. We have a cost of living crisis, skyrocketing energy prices, and what is their big bright idea? Let's have the most expensive form of energy we can think of.
Some people seem to think that the answer to high energy prices is to introduce the most expensive form of energy… nuclear.

I was asked today what I think of nuclear energy for Australia 👇 pic.twitter.com/PNLbg9zva6

— Chris Bowen (@Bowenchris) June 9, 2022
Treasurer Jim Chalmers echoed his comments, who said nuclear could not compare to renewable energy sources.
"The reason I don't like nuclear power for Australia is because the economy doesn't build up," he told Sky News Australia on June 8. "Some of these cleaner, cheaper opportunities – the economics have become so compelling."
While New South Wales Liberal Party Energy Minister Matt Kean said proponents of nuclear power are "literally chasing unicorns".
However, the International Energy Agency in December 2020 estimated that nuclear power generation had the lowest expected costs of all power sources and that only large hydroelectric dams could compete, but were limited in according to the "natural endowments of each country".
"Compared to fossil fuel-based generation, nuclear power plants are expected to be more affordable than coal-fired power plants," the agency's report said.
"Electricity generated from long-term nuclear operation by life extension is highly competitive and remains not only the lowest cost option for low-carbon generation…but for the entire power generation at all levels."
The energy debate has taken center stage in recent weeks as electricity and gas prices soar amid rising global demand spurred by the war in Ukraine that has seen Australian energy producers raise their wholesale tariffs. This has also been accompanied by an energy deficit due to the shutdown of coal-fired power plants for maintenance.
At the same time, criticism has been leveled at the country's long-term energy policy, which has increasingly prioritized the development of renewable energy over the opening of new coal and gas generation facilities. , leaving little leeway for the country to deal with supply disruptions.
One solution advocated in recent weeks by the opposition Liberal-National Coalition is for Australia to introduce small modular nuclear reactors as a low-emissions option that can also meet the base-load needs of the population.
"I have written to the Prime Minister asking him to consider nuclear energy as part of our energy mix," wrote Nationals leader David Littleproud. on Twitter June 8. "We need to have this conversation, and if opportunities exist, let's come back to us."
Littleproud told Sky News Australia that there are many nuclear safety misconceptions fueled by major incidents like Chernobyl in Ukraine, Fukushima in Japan and also The Simpsons.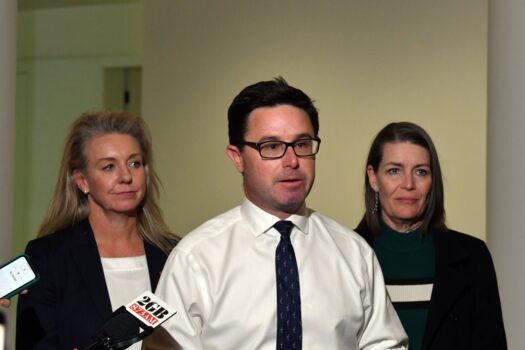 "There's this perception that's been put around nuclear…etched into folklore from cartoons," he said.
Earlier in the week, Opposition Leader Peter Dutton launched the first salvo of the nuclear debate by saying he was "not afraid" to have a discussion about introducing nuclear.
"I don't think we should be afraid to talk about any technology that will have the ability to reduce emissions and lower electricity prices," Dutton told ABC radio on June 6.
Australia currently sits on the third largest uranium reserve in the world and is the only G20 country to ban nuclear power. Years of cultural aversion – and laws in the 1990s – prevented governments from developing the industry to exploit the resource.
Perin Davey, Nationals assistant manager, said Australia needed to "move on" from the past.
"It's not the 70s and 80s anymore, we don't have the Nuclear Disarmament Party anymore, and even Green voters say nuclear should be considered because it's zero-emission energy," he said. she told Sky News Australia on June 10.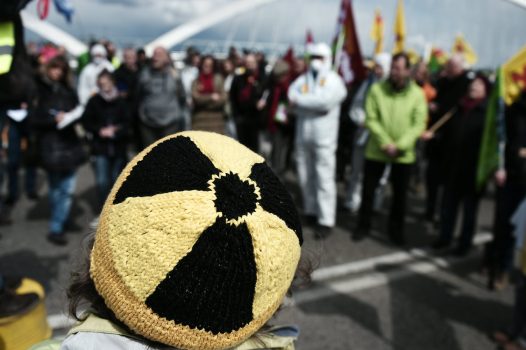 While former Nationals leader Barnaby Joyce has revealed he is not speaking out for nuclear ahead of the election because of 'polls' and to 'keep the party together'.
Then Prime Minister Scott Morrison was under pressure to commit to higher climate change targets and join the COP26 conference in Glasgow.
"We had to kind of soften the statement that was going to be made. Otherwise we would have had a 2030 target, and a 2030 target would have seen regional Australia decimated," Joyce told Sky News Australia on June 10.
He added that he "never really" believed the polling data.
"Every meeting I've been to, whether it's in Gympie…or a business meeting in Sydney, when you ask for the room…about two-thirds or three-quarters of people raise their hands.
"Even when you go to [Australian National University]and you talk to students – who are probably more left-leaning – they support nuclear.